about coral expeditions
Coral Expeditions is a 34-year-old Australian expedition cruise company. We own and operate a fleet of small ships taking guests to some of the most beautiful, yet undiscovered regions of Australia and the Asia Pacific region. Our Australian-flagged ships are proudly managed by us to Australian maritime standards out of our office in Cairns, in beautiful far north Queensland.
At a time when cruise ships are getting ever larger, we have limited the capacity of our ships to a maximum of 120 guests. As a result, our guests enjoy a very different experience from larger cruise ships. Our onboard atmosphere is relaxed and convivial. There are no queues, waiting, or assigned seating. You get to know everyone by name. Our crew are personable. Our cuisine is regionally inspired and our wines are boutique. Lectures and briefings are interactive and educational. Our itineraries are immersive.
Welcome to cruising for explorers.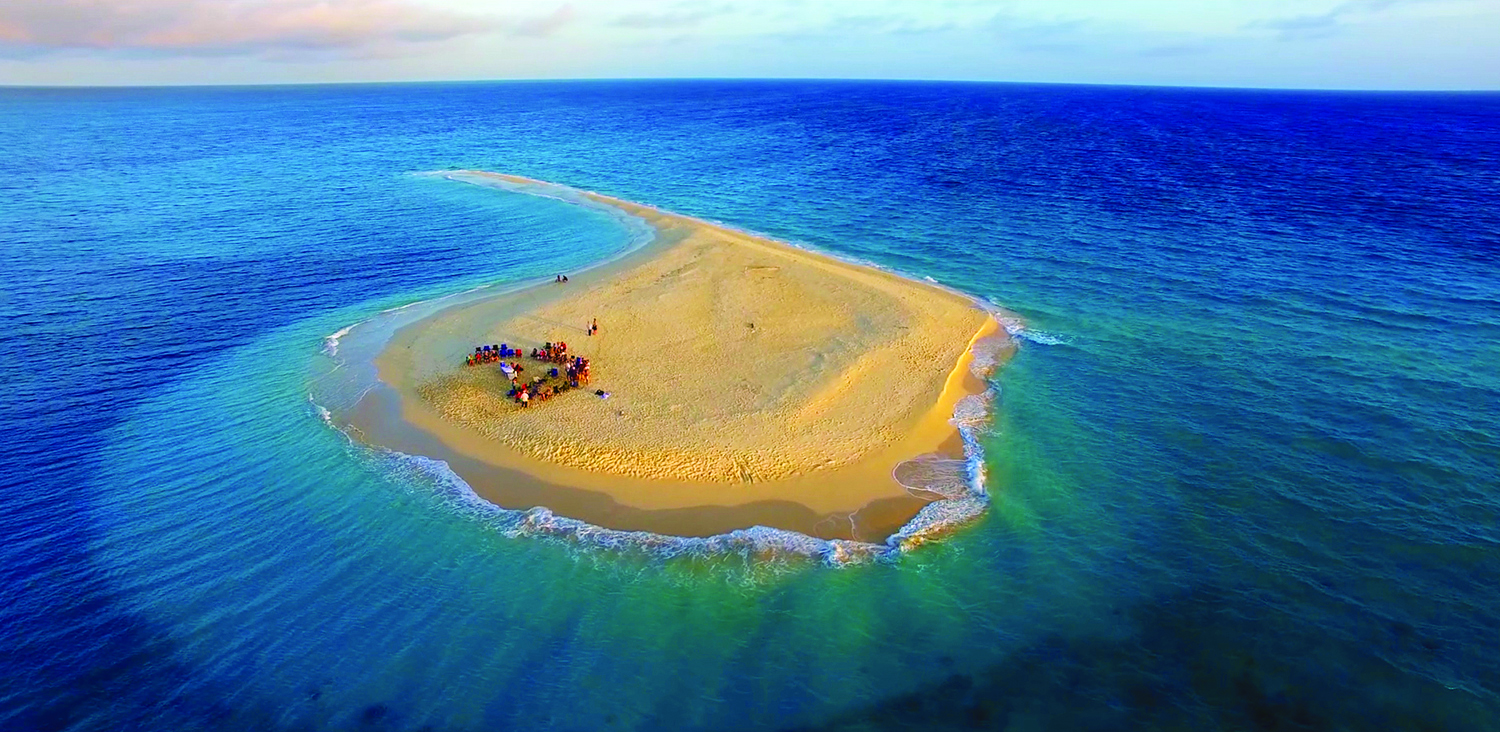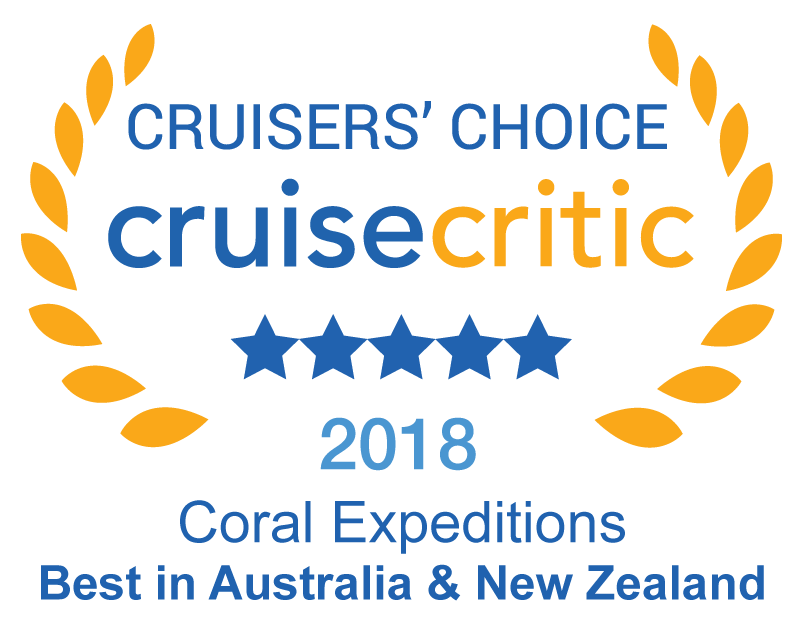 Awarded best in australia and new zealand
Coral Expeditions awarded 'Best Australia and New Zealand Small Ship Cruise Line' by Cruise Critic as voted by consumers on their influential platform.
Cruise Critic is the world's leading cruise reviews site and online cruise community, and the winners of its third annual Cruisers' Choice Destination Awards is based entirely on consumer ratings submitted with reviews on Cruise Critic over the past year.
New in 2018, the awards also highlight the best cruise lines to visit each region with Coral Expeditions winning 'Best Small Ship Cruise Line' in Australia and New Zealand. The specific first-hand feedback from cruisers themselves makes this award amongst the most coveted in the industry.
"Our data regularly shows that whether you're a first-time cruiser or you've sailed dozens of times, destination is a top consideration when shopping for a cruise," explains Colleen McDaniel, Senior Executive Editor of Cruise Critic. "While tropical destinations will always be popular among cruisers, what's really exciting to see is the rise in esteem of destinations more known for their immersive and experiential offerings."
Our Group General Manager, Mark Fifield, responded to the award: "I am speaking on behalf of the entire Coral Expeditions team when I say how delighted we are with this particular trophy.
"This award validates our main goal for the past three decades – to provide excellent expedition experiences for our guests. We are smaller, more personal and we take guests closer to nature, culture and history than any other line."
Thank you to all our guests for your amazing reviews!