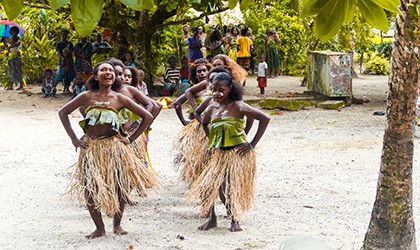 This voyage aboard the Coral Discoverer uncovers the pristine wildlife, fascinating cultures, and remote coral atolls and beaches of the idyllic Melanesia region. You'll experience the Solomon Islands like never before as you are welcomed by the friendly islanders, snorkel or dive in sparkling azure water, and encounter WWII history and breathtaking beauty that will live in your memory forever. Opportunities abound to discover this remarkable region both above and below the water, with village visits and snorkelling and diving opportunities almost every day.
> Departs 12 October 2020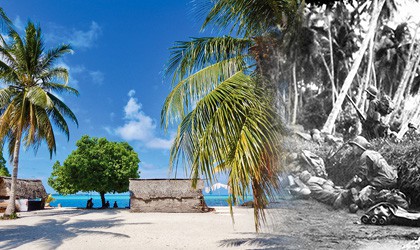 Join Coral Expeditions and partners onboard expedition vessel Coral Discoverer on a 13–night expedition voyage through the autonomous regions of Bougainville, Solomon Islands and Vanuatu to commemorate the 75th Anniversary of the end of WWII in May 1945. This journey will be conducted in partnership with the Australian Geographic Society and recognises the sacrifices and honours the legacy of Allied and Axis Forces that fought in the theatre of the Pacific War.
> Departs 23 October 2020

> Australian Geographic Partnership Voyage