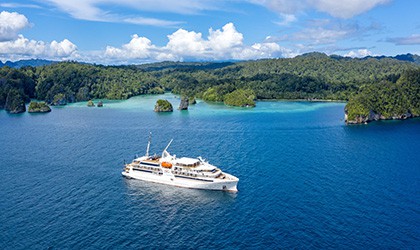 Coral Geographers' Maiden Voyage
Set sail from Singapore across the vast arc of the Indian Ocean, calling in at Sumatra, Sri Lanka, remote atolls of the Maldives and on to the pristine Seychelles. In these exotic and vibrant locations, immerse yourself in rich cultural history and enjoy nature and wildlife experiences. Special experiences include an overnight expedition safari of Yala National Park in Sri Lanka with the opportunity to see elephants and leopards,  snorkelling and diving in the beautiful Maldives, and admiring a Coco De Mer palm forest, huge granite boulders that resemble modern art sculptures, and massive ancient tortoises in the Seychelles.
> Departs 6 January 2021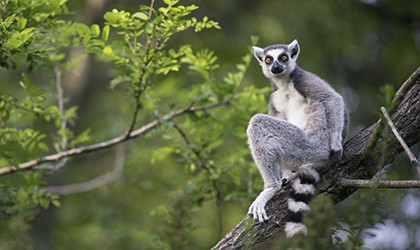 Voyage 2
Coral Geographer will undertake its second voyage over 15 nights from the Seychelles to Mauritius featuring an extensive exploration of the northern coastline of Madagascar and a visit to the volcanic island of Réunion.  Along the way, explore remote atolls in the Seychelles – home to the largest colony of wild giant tortoises, search for lemurs and chameleons in Madagascar, breathe in the perfume of ylang ylang, coffee, and vanilla plantations, and savour the culture of majestic Réunion.
> Departs 1 February 2021

VIEW CRUISE