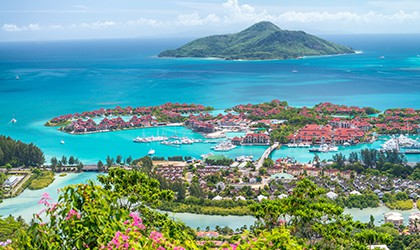 Board Coral Geographer at Port Victoria, Mahe Seychelles at 2:00pm for a 4:00pm departure. We set sail overnight for Desroches, while you meet and mingle with your fellow guests.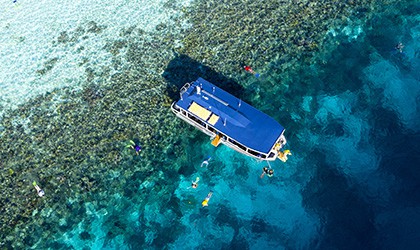 Named in 1771 after Pierre Poivre, the governor of Reunion, Poivre is a small island atoll home to a handful of caretakers and conservationists. Poivre Island has had a grandiose history, which is seen in the ruined buildings standing amongst the modern homes. Once used for farming vanilla, nuts, maize and livestock, the island is an important breeding area for turtles as well as supporting numerous birds such as blue herons, Chinese herons, whimbrels, noddies, and greater frigatebirds.
Here we will enjoy a day of snorkelling in the beautiful lagoon surrounding the island. Swim with turtles and schools of fish or spend time birdwatching on the peaceful island.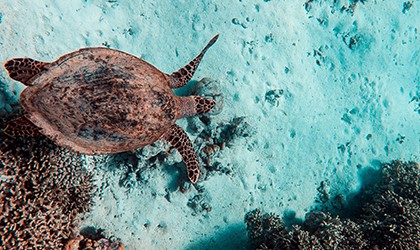 Today, if conditions allow, we will experience the reefs at the Alphonse Islands.  The three pristine islands of Alphonse, St. François and Bijoutier boast miles of spectacular beaches, and lagoons brimming with marine life and brilliant coral. They are considered to be some of the most spectacular islands in Seychelles.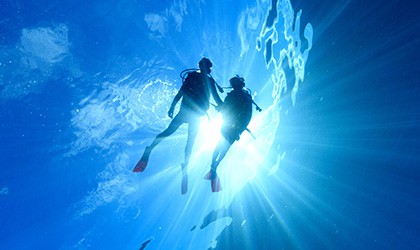 An Important Bird Area, the Farquhar Group provides incredible birdwatching. Green sea turtles and Hawksbill Turtles nest around the edges of the lagoon and snorkelling or nature walks are the order of the day, should conditions allow.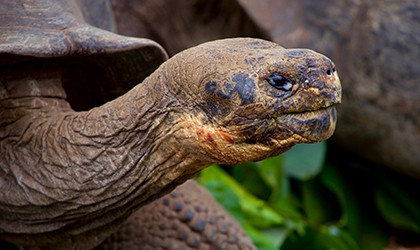 Considered to be the second-largest coral atoll in the world, Aldabra Atoll is UNESCO World Heritage protected and due to its isolation, has remained untouched by human intervention. It is home to an estimated 152,000 giant tortoises and abounds with other marine and birdlife.  With two days in the Aldabra Group, we have flexibility in our exploration and will adapt to prevailing conditions, spending our time walking in nature, spotting wildlife, snorkelling, or relaxing on one of the many beaches.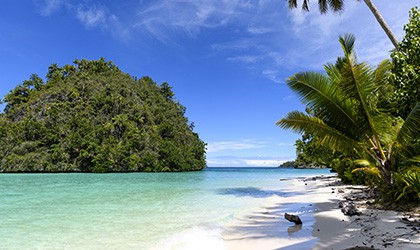 Arrive at Assumption Island, in the Outer Islands of Seychelles. This single coral island has a history of plantation and mining, leaving exposed rock and caves, with low growing vegetation. The 5km long white beach is a lovely base for snorkelling and Scuba diving, should conditions allow.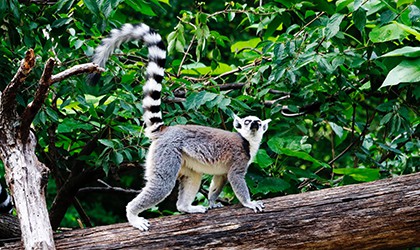 Nosy Be means Big Island is Malagasy. This is one of the primary locations in Madagascar for travellers, but still sleepy enough to intrigue, and we have no shortage of options for our visit.
Guests may choose between the below options:
1. A tour of Nosy Be takes us to the Ylang Ylang distillery, where essential oils are made from the star-shaped flowers of the Cananga odorata genuina plant. Further on, a private park is home to lemurs, chameleons and tortoises, along with a plantation of tropical delights such as ylang ylang, coffee, pepper, and vanilla. The colonial buildings and colourful bazary be or grand marché main market of Hell-ville are next. Easy to stroll through, the city provides a glimpse of real Madagascan life.  On a drive north to Mount Passot, we will see 7 of the 11 volcanic lakes on the island, before enjoying a splendid view over Nosy Be, the Radama and Mitsio Islands.
2. An option for our time here is a trip to Nosy Tanikely, which is famous for its marine reserves teeming with spotted stingragys, turtles, puffer fish, grouper, and angelfish. Nosy Komba also tempts a visit. This volcanic island just southeast of Nosy Be is known for the 'lemur's garden' where black lemurs congregate.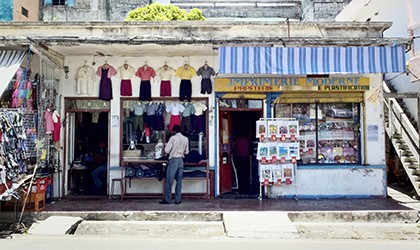 Antisiranana, the largest city in northern Madagascar, is a gateway to some of the wonders of this region. The vibrant cultures of Antankarana and Skalava, Indians, Arabs, Creole, Chinese and French combine, surrounded by a beautiful and unusual landscape.
Guests have multiple options for exploration here.
1. A tour to Montagne d'Ambre (Amber Mountain National Park) is one of the most biodiverse places in Madagascar. Here we will enjoy walks and tours in the refreshingly cool mountain air. This is one of the best places to observe chameleons.
2. We also may tour the city of Antisiranana, gaining an insight into the fascinating history, colonial impacts, and local cultures. Shop in the Rue Colbert or visit Ramena Beach.
3. Another option, for those who are physically fit, is to embark on a journey to Ankarana.  This National Park is known for its incredible Tsingy formations, made as limestone is eroded. Visit caves used by the Antankarana people (the people of the tsingy) and learn about their fascinating culture. You may also have the opportunity to hike to a dramatic whirlpool, where the rivers of the region converge.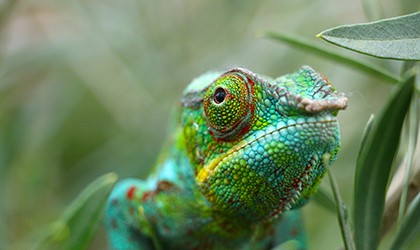 Visit Nosy Mangabe, a 520-hectare island reserve and one of the most diverse areas of virgin rain forest in Madagascar. This island has also been an important research centre since the 1960s, when several aye-ayes and lemurs were released into the forest. Embark on a series of nature walks looking at the varied trees, plants and ferns, and hope to spot chameleon, lizards, and black-and-white ruffed lemur. For the birders we will keep an eye out for Madagascar buzzard, kingfisher and paradise flycatchers.
Masoala National Park, Madagascar's largest protected area, is comprised of a combination of coastal rainforest, marshes and mangroves. This afternoon, be lured by the chance to spot red-ruffed lemur, red-fronted brown lemur, and ring-tailed mongoose, as well as a multitude of extraordinary chameleons. A refuge for endangered species such a the Madagascar red owl and Madagascar Serpent eagle, this region provides a variety of walks and hikes for all fitness levels. You may also have the opportunity to swim from the beach and visit the local village.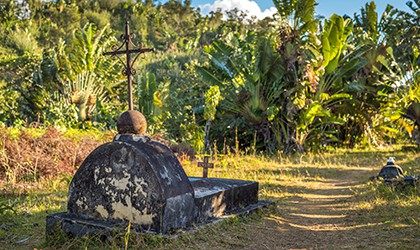 Île Sainte-Marie, or Nosy Boraha, is an island off the east coast of Madagascar. Its lush vegetation is interspersed with many small villages, sandy beaches shaded by coconut palms, and its bays and coves are protected by coral reefs. Historically, it was a popular home for pirates, providing a safe haven for more than a thousand pirates at one time. Maps from that era call it 'the island of pirates'.
Disembark at Ambodifotatra for a 3 hour walking tour. Walk the botanical trail to the Catholic church, before visiting the colourful fruit and vegetable market, with free time to purchase handicrafts and marvel at the entire sperm whale skeleton on display.
In the afternoon, stop at the beautiful island beach for swimming and snorkelling.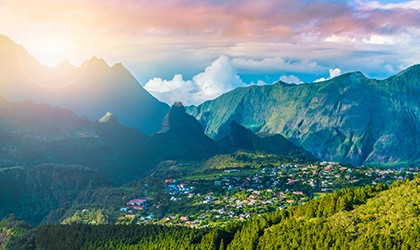 Known for its dramatic natural wonders, Réunion is formed by a massive submerged volcano. An overseas department of France, the Creole culture is a vibrant combination of French, African, Chinese, Malagasy, and Indian.
The island was deserted until the 16th century, and is home to one of the world's most active volcanos,  Piton de la Fournaise.  A collapsed dormant volcano, Piton des Neiges, creates spectacular canyons and gorges in the northwest of the island.
Arrive in Réunion at breakfast, with options to explore. A full day tour visits the huge volcanic amphitheatres known as cirques, with mountains towering overhead, and waterfalls plummeting hundreds of feet.  Be surrounded by tropical plantations with spices, vanilla, and fruits. Enjoy the views from Nez des Boeufs and see Piton de la Fournaise. We will enjoy a Creole lunch before visiting a vanilla plantation. Enjoy free time in St Denis in the afternoon.
Our second morning in Réunion gives us time to explore the city of St Denis, or perhaps take a helicopter tour over the volcanic Piton des Neiges.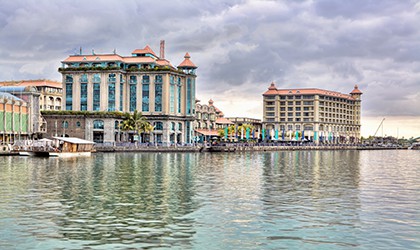 This morning, we arrive in Port Louis, Mauritius, to disembark at 8:00am.