Life on board
Food and Wine Experience
We take advantage of our small guest numbers to shine a spotlight on fresh Australian ingredients and boutique breweries and wineries. We make all our meals onboard in small batches, with light and healthy options always available. Mealtimes on all our ships are convivial affairs. We have no assigned seating or fixed time-slots. Dine with new friends, or if you wish to have a quiet table for two, just let our purser know.
Start the day with your choice of a continental breakfast, complete with cereals, fresh fruits and yoghurts or enjoy a fully-cooked breakfast – we offer a buffet complemented by daily made-to-order specialties.
Our lunch buffet showcases a variety of hot and cold dishes; from salads and cold cuts to lighter soups and fresh local seafoods and tropical fruits. Reflect on your day over dinner, which is usually a three-course meal from our table d'hôte menu. There is always a choice of main course options. Vegetarian and other dietary requirements can be catered for.
Most of our expeditions feature a welcome seafood buffet night and an Australian style barbeque either on a deserted beach or the sundeck – allowing you to soak in the natural environment. When local regulations allow, we make impromptu stops for sunset drinks and canapés ashore.
Lunches and dinners are accompanied by a carefully curated wine list featuring artisanal Australian and New Zealand wines. Selected wines and beer during meal service are included on all expeditions, except our shorter Great Barrier Reef cruises.
Barista-style coffee and tea are complimentary and available 24 hours. Our chefs are known to bake scones or cakes for tea, always a welcome treat after an excursion.
More about our cuisine and wine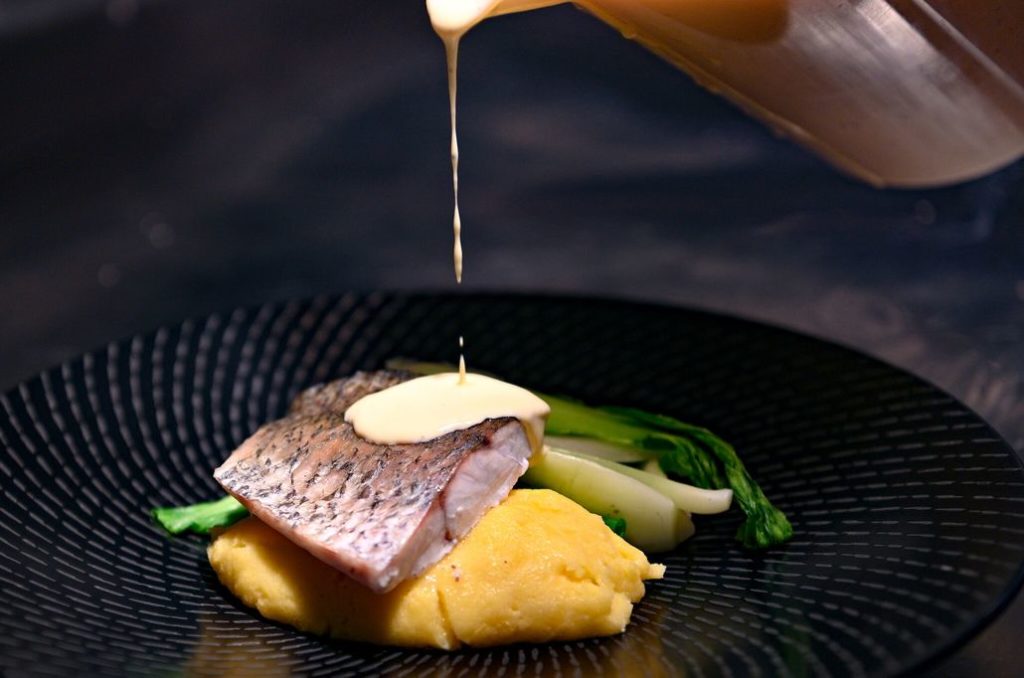 Our Crew
Our guests tell us time and time again, that our crew make Coral Expeditions special. Throughout your cruise, you will enjoy the attentive service of our professional Australian and New Zealand crew. They are proud to show you their homelands and are equally eager to join you in exploring new places. Coral Expeditions encourages guest interaction with the crew. Feel free to have a chat or ask them about their work and adventures. Their role is to provide exceptional service for you to have an adventure of a lifetime.
Our Pursers are on call 24 hours a day to ensure your cruise experience is as comfortable as possible. Visit the Purser's desk to find out more about the services and facilities on board, purchase internet and telephone cards, check your onboard account and seek advice about your onward travel arrangements. The Purser's hospitality staff will service your stateroom each morning, turn down your room in the evening and assist during meal service in the Dining Room.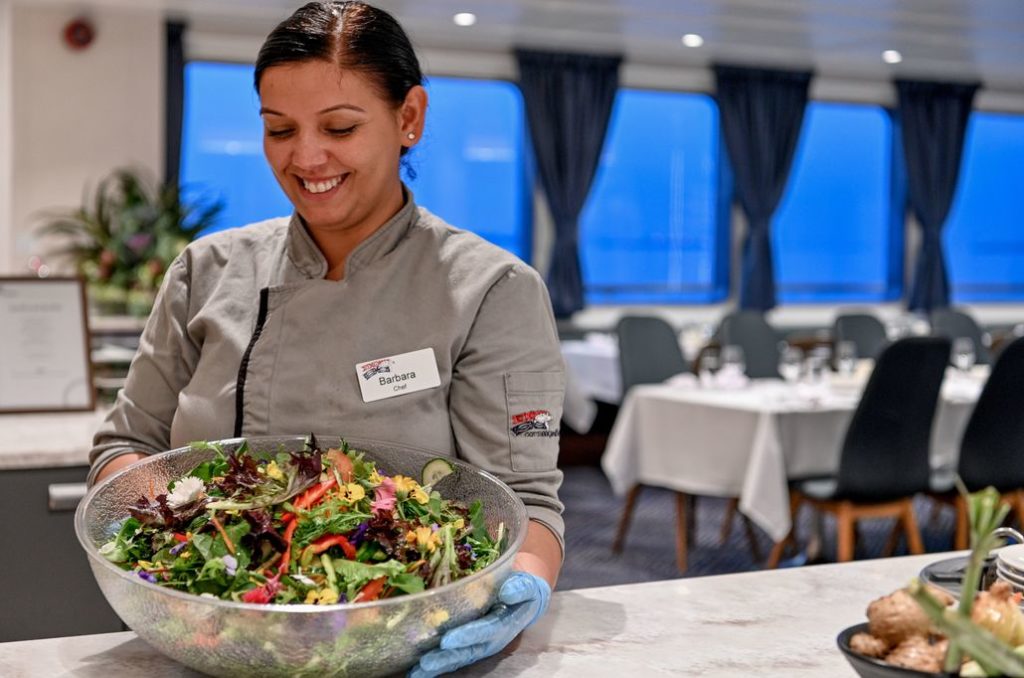 Our Expedition team – at the heart of your experience
We employ a renowned Australian team of our own Expedition Leaders and Guest Lecturers who have a wealth of knowledge of the unique landscapes, flora and fauna and indigenous cultures of the regions we visit Many of our senior expedition staff have been with the company for decades. They come from a range of backgrounds – some of them are expedition guides, others are historians, marine experts, or anthropologists. Whatever their background, they bring a passion for the places we visit. Daily lectures and presentations are always enjoyed by guests. It is during these occasions that you hear about your next explorations.
The Expedition Leaders and Lecturers also accompany you on every shore excursion, providing assistance and interpretation along the way. All our ships carry advanced photography equipment, and where permitted and licensed drones. The Expedition Leaders' pre-dinner photo recaps, complete with photo and video footage presented in the lounge, are popular events. We keep an expedition log and photo journal of our journey and we gladly give these to you after your trip so you can share your adventure with friends and family. Plus they are a beautiful memento.